Remove roadblocks and help your team succeed
Share extra information, upload files, @ mention team members, and add context to every task. Conversations, decisions, and feedback stay where they belong - next to specific user stories, not lost in chat windows or email.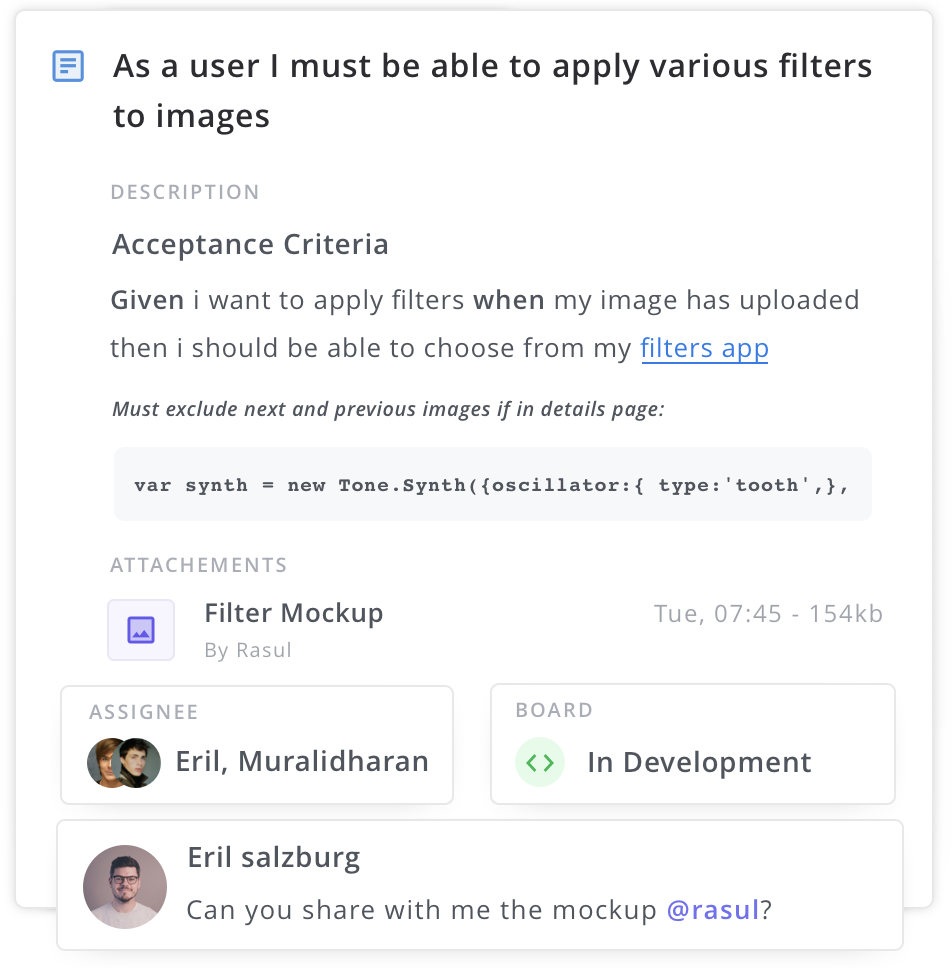 Lead with data and the right reports
All key questions you have about your team's productivity and performance, answered. From how much work is pending, to knowing if your feature is progressing, Zepel's reports has your back covered.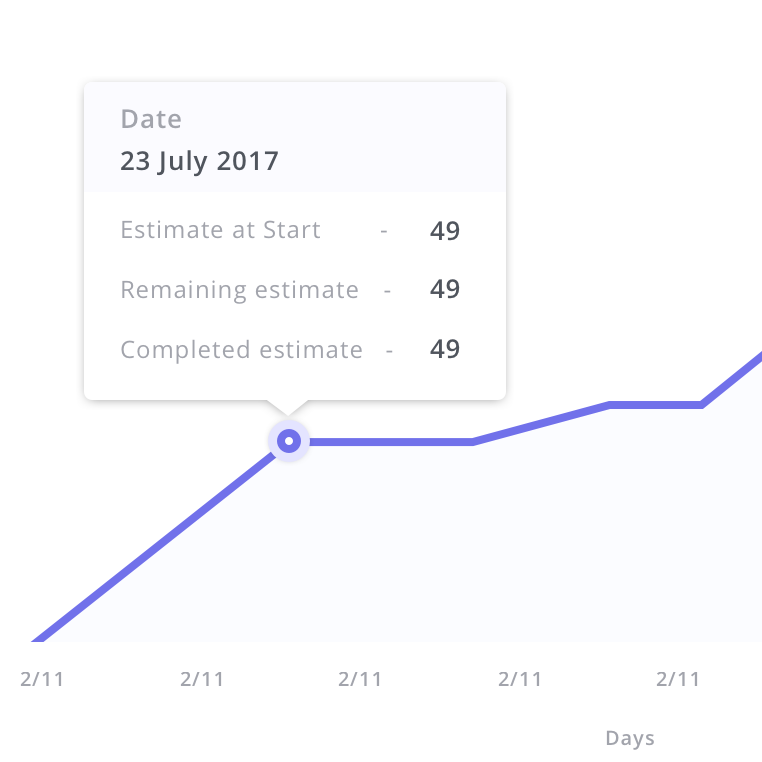 Integrate with tools that meet your team's workflow
Zepel plays well with GitLab, Bitbucket, GitHub, and Slack, so your team can spend time doing work that matters most. And to make things even better, with Zepel's desktop widget, your team can track and get all their work from the comfort of their desktop.