Capture tasks as you think
Create tasks, categorize with hashtags and sections, and drill down to the details of estimates, statuses, and assignees. All without taking hands off your favourite device - the keyboard.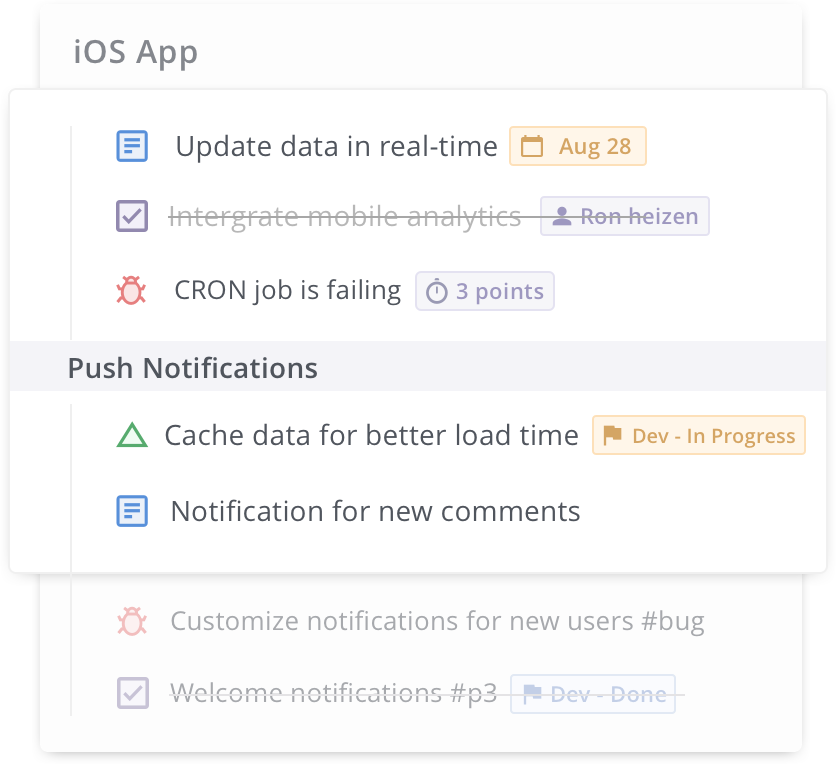 Collaborate, discuss, and stay in context
Need design mocks? Have a doubt with the spec? Zepel is designed to foster organic collaboration so you can share files, have conversations on specific tasks, and communicate knowledge so everyone is on the same page.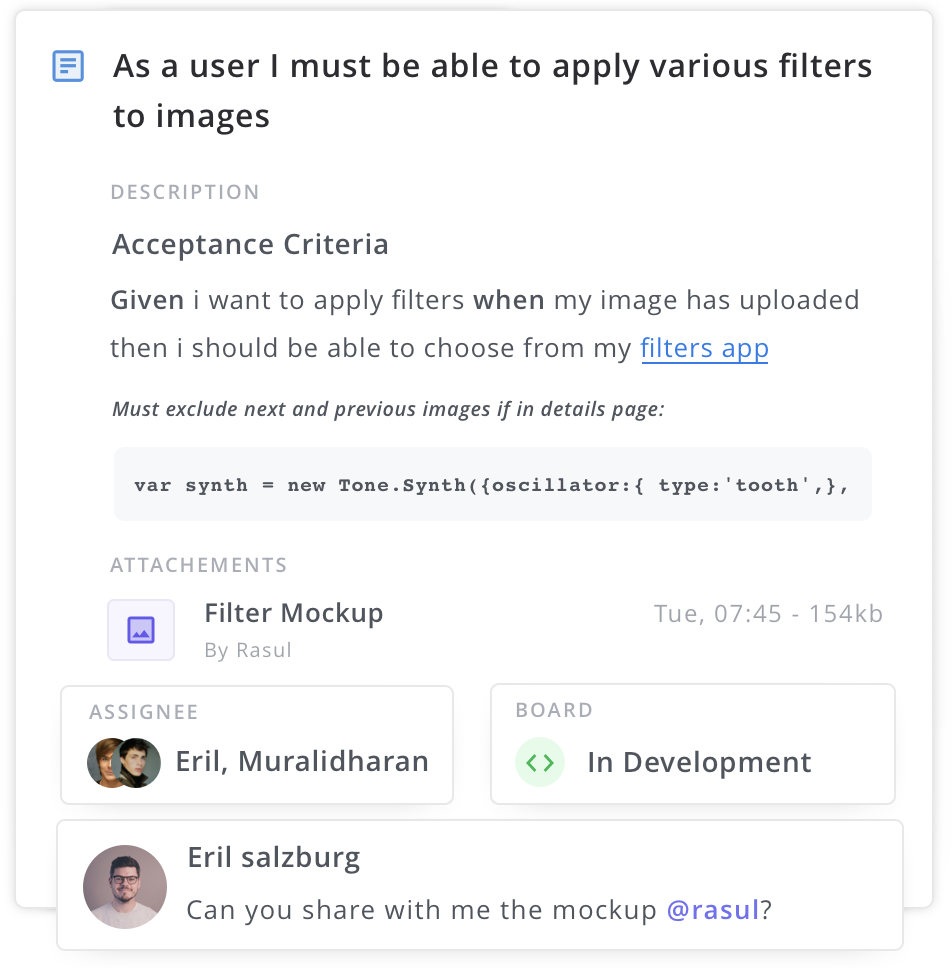 Scrum or Kanban: It has never been so easy
Following agile methodologies has never been easier. Whether your team chooses Kanban or scrum, Zepel has everything you need - wrapped in an intituitive interface. Spend less time on the tool and more time building a great product.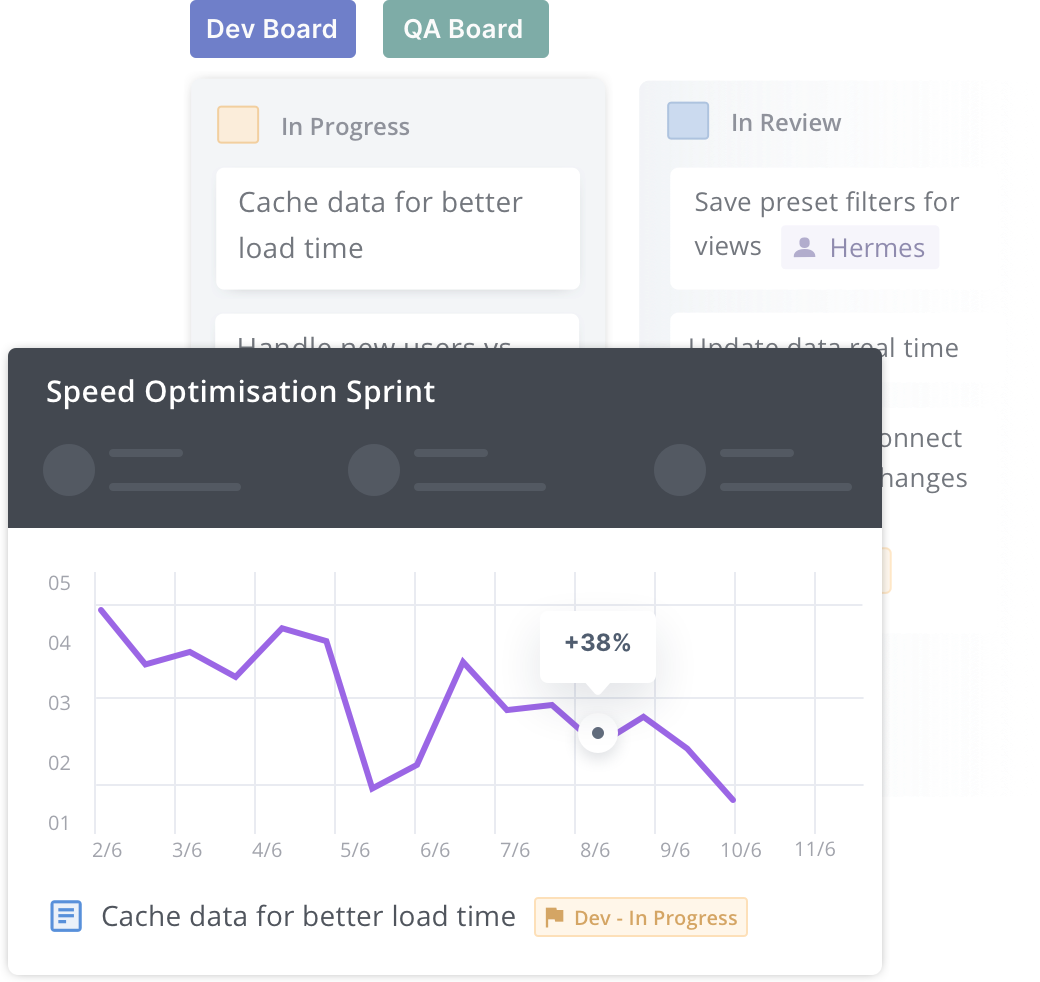 Streamline your development with integrations
Focus on what you do best - solving problems and deploying delightful code. Not working on iterative, repetitive tasks. Integrate Zepel with GitHub, Bitbucket, or GitLab and never let your development workflow get disrupted.