Powerful developer capabilities to level-up your workflow
Zepel supports markdown, includes developer-friendly APIs, and integrates deeply with GitHub, Bitbucket, and GitLab. This way, you can automate your workflow and spend more time on the important work.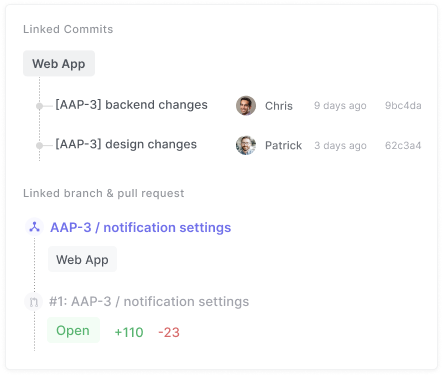 Capture user stories and plan next steps with ease
Switch between a document interface and the kanban board with ease. Plan your feature with the document-like interface using user stories, tasks, subtasks, bugs, and enhancements. Add detailed descriptions, priorities, and start tracking them using the Kanban board effortlessly.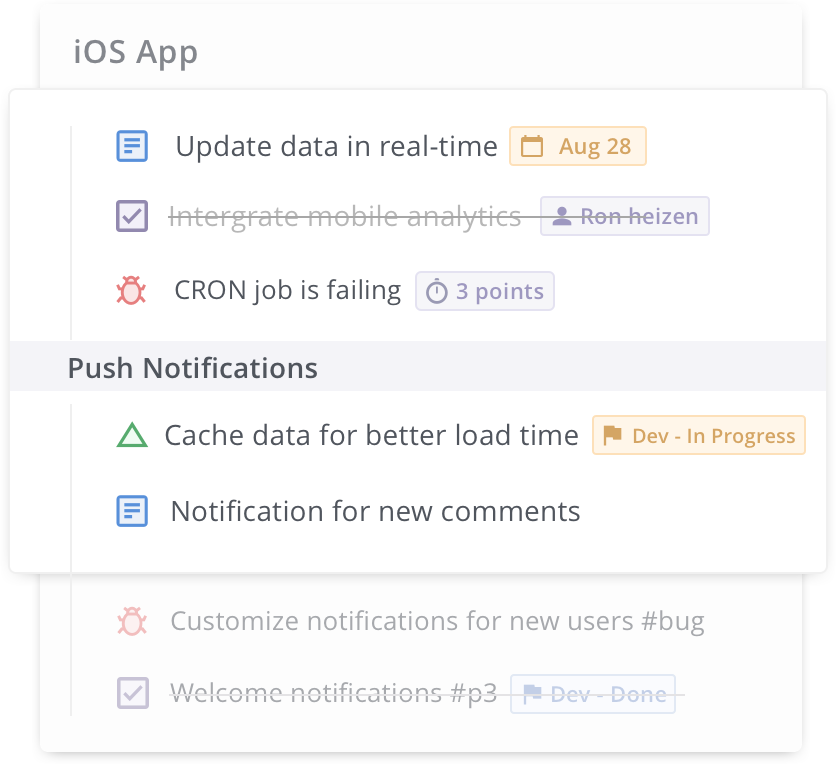 Reports to keep you informed
Remove blockers and ensure that your team is delivering continuously. With a cumulative flow chart for your entire project, activity feeds, and other agile reports, you can finally stay on top of your team's progress.