See how each Sprint moves your feature forward
Go beyond just tracking tasks and user stories and get meaningful information on how your entire feature is progressing. With each Sprint. Across disciplines. In real-time.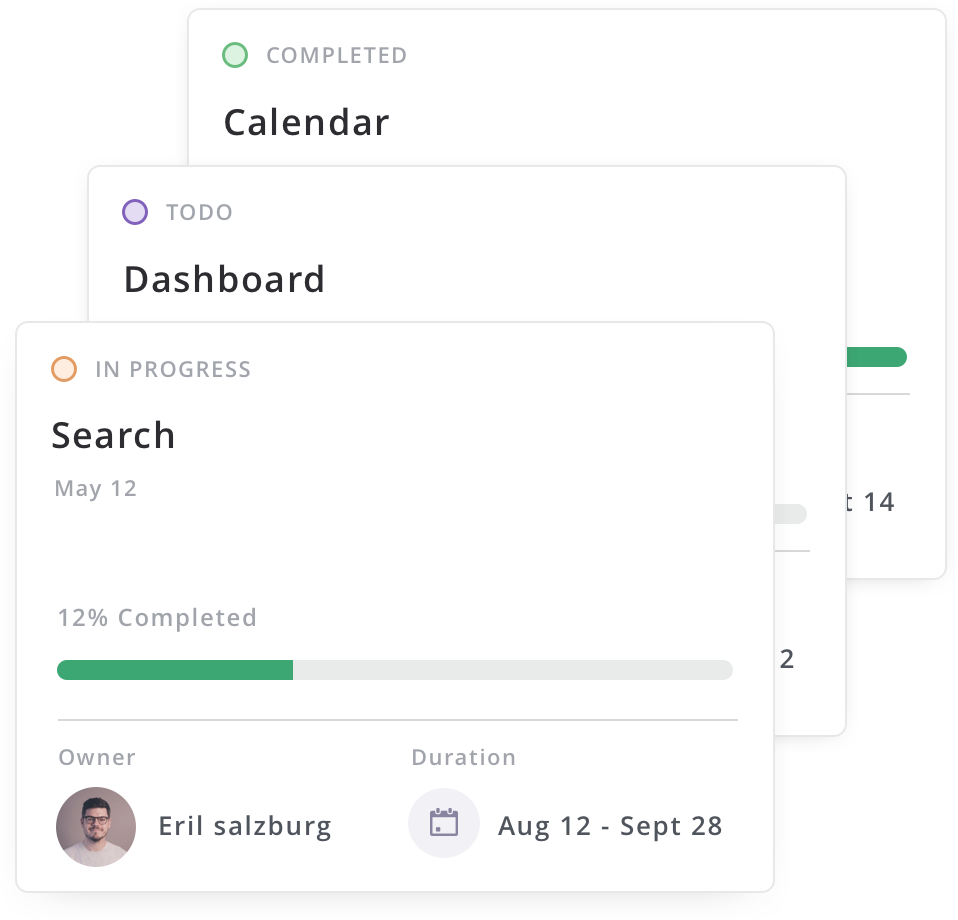 Know more than just the number of open user stories with Scrum Boards
See where each user story stands in each discipline with a Board for your Sprint. Because tracking a Sprint isn't just about knowing the number of tasks remaining. You should know when each user story and bug will see the day of light.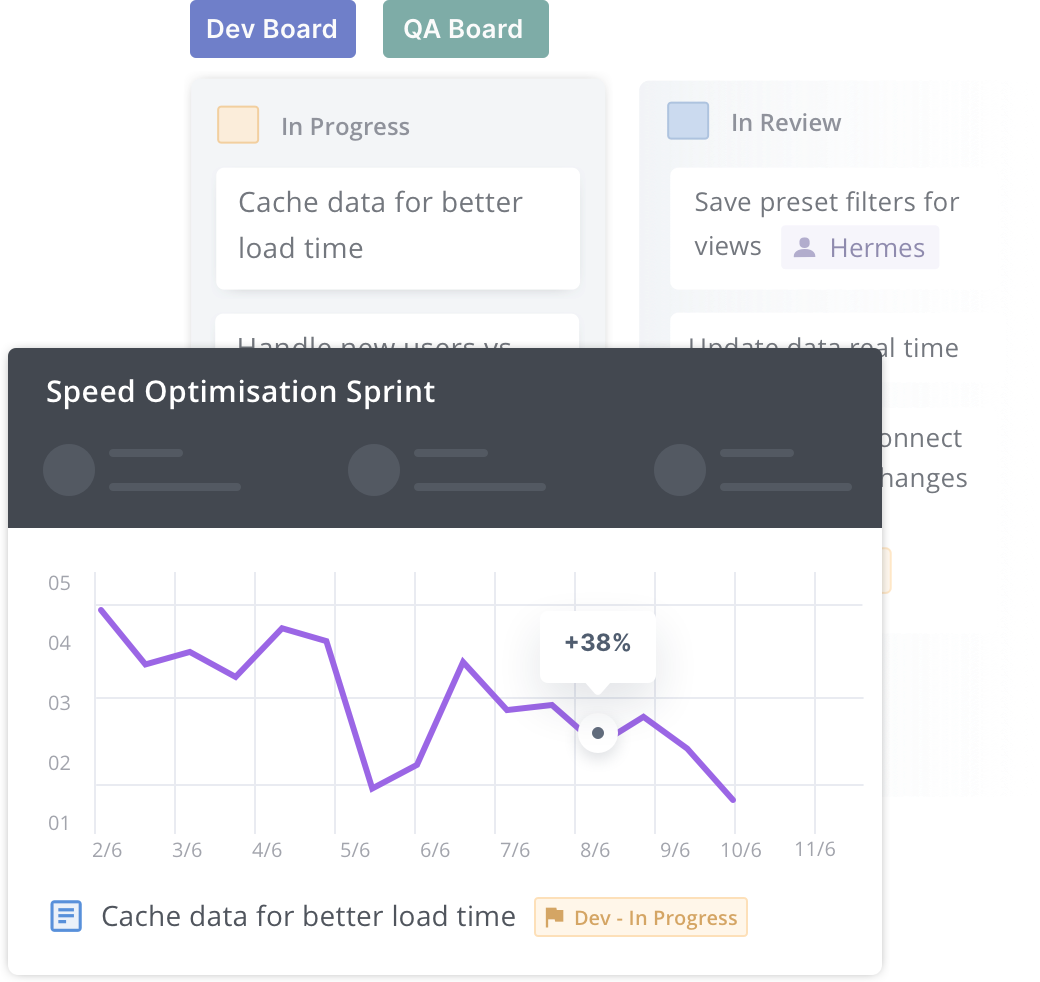 Stay on track with Burnup and Burndown reports
Visually measure what matters to your team - from estimation points to the number of tasks - in a burnup or burndown chart. Because with great need to ship on time comes a greater reporting requirement. And Zepel gives you just that.