Sprint planning made effortless
Get a quick overview of what the next sprint looks like. See total estimates for the entire sprint, number of user stories, the sprint's duration, and more. This way, you can plan your next Sprint with ease. And in minutes!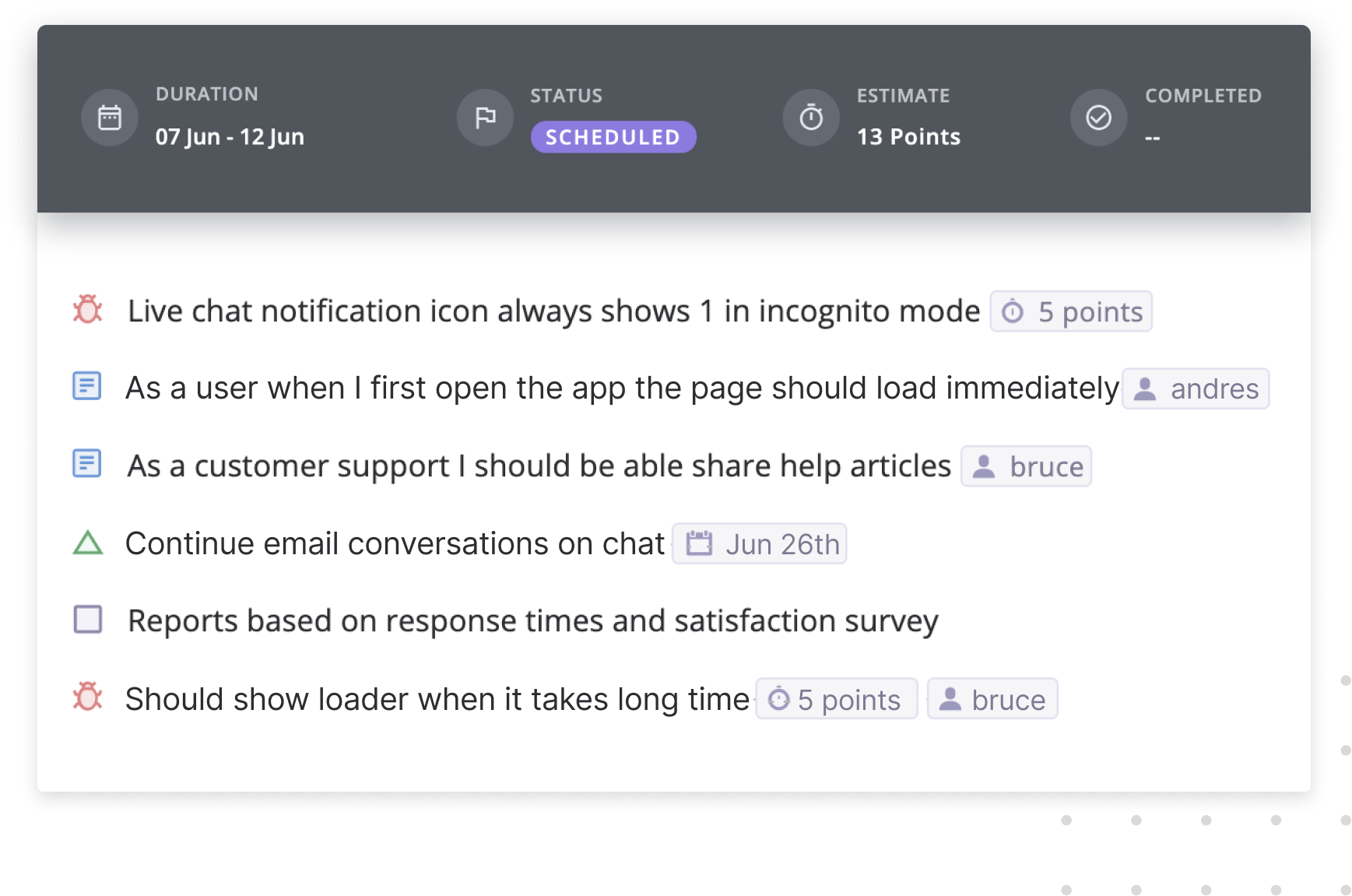 Advanced filters for scrum boards to gain complete visibility
Find the progress of any item in your scrum board by using advanced filters. Filter by assignees, item type, sprint, and more, and manage your team's workload effortlessly.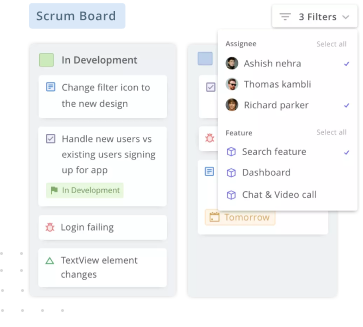 Everything you need to know about the work at hand
From priorities to estimates and everything in between, get a quick glimpse of what the work is about on your scrum board. And when you want to know more, all you have to do is click it, and you'll have instant access to code commits related to that item, detailed descriptions, comments, and file attachments.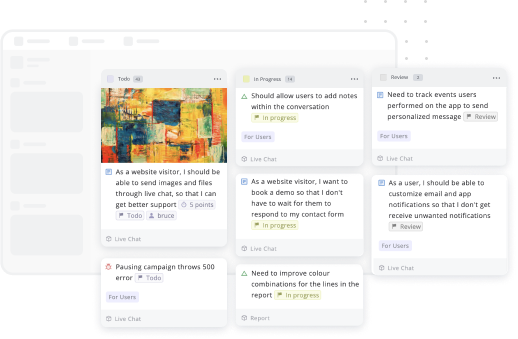 Gain more perspective of the progress with Reports
The scrum board lets you visually track progress. Zepel's reports adds the numbers context to it. Use burnup, burndown, cumulative charts, and activity feeds to get insights on how your team is progressing and identify roadblocks, so you can move every feature towards success.