Find anything with ease using advanced filters
Zepel's advanced filters lets you find the exact item you're looking for. Manage workload, view what your teammates are working on, its progress, and more with just a few clicks! This way, you can ensure you're always on the know of what's happening and ship on time.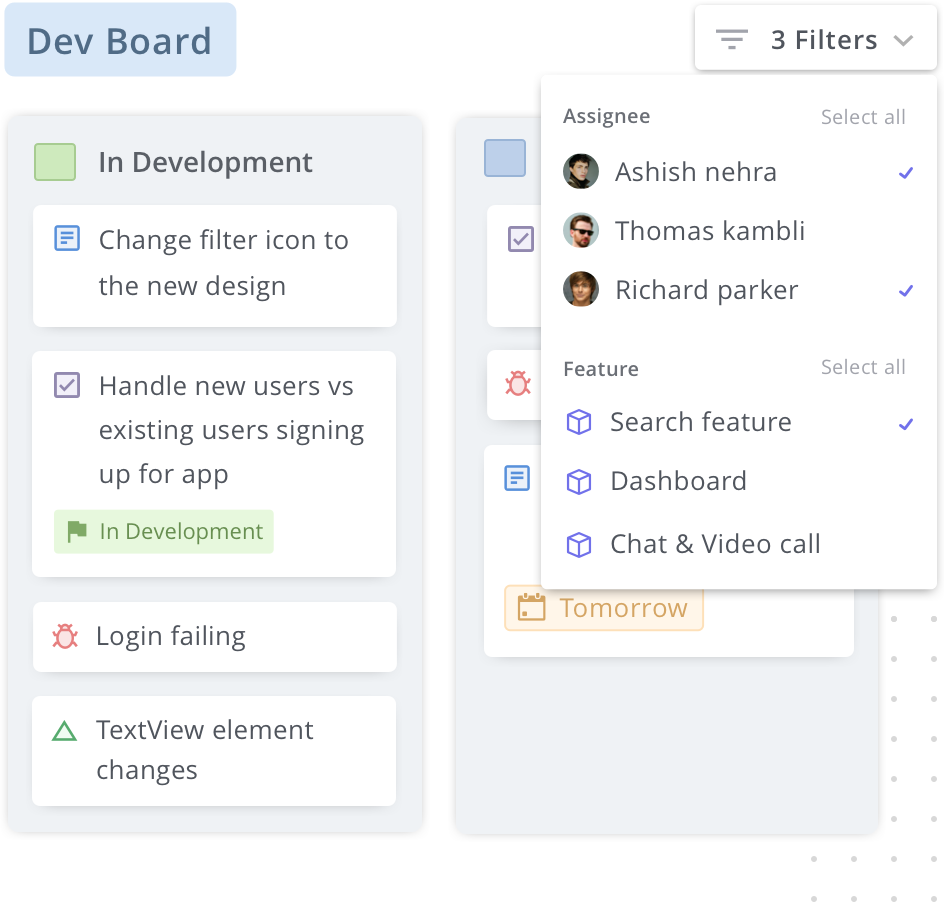 Go beyond delegating
Add a description to your user story, attach files, share mockups, and even blocks of code. Zepel supports a whole host of formatting options with Markdown support, so you can share more than just blurbs of plain-text.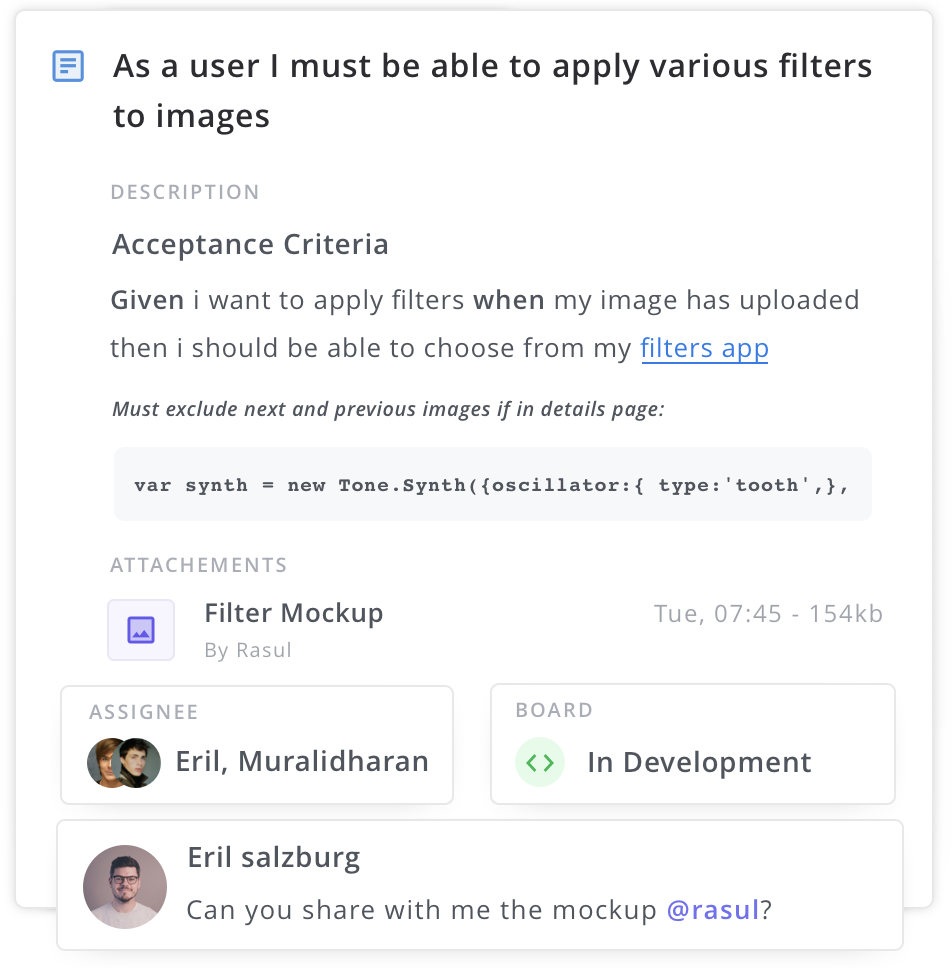 Ensure your feature is on track. Across disciplines.
Go from just tracking tasks and user stories to tracking an entire feature. Get meaningful information on how your feature is progressing across the development team, QA, and design. All in real-time.