Simple, but powerful. Flexible, yet without bloat.
Gain maximum value from Zepel's Kanban Boards irrespective of whether you follow kanban or scrum methodology.

Want to add specific kanban board for specific teams? You can do that. Looking to switch to scrum and use a scrum board? You can do that too! Whatever process your team follows, you can bend Zepel to fit right into it!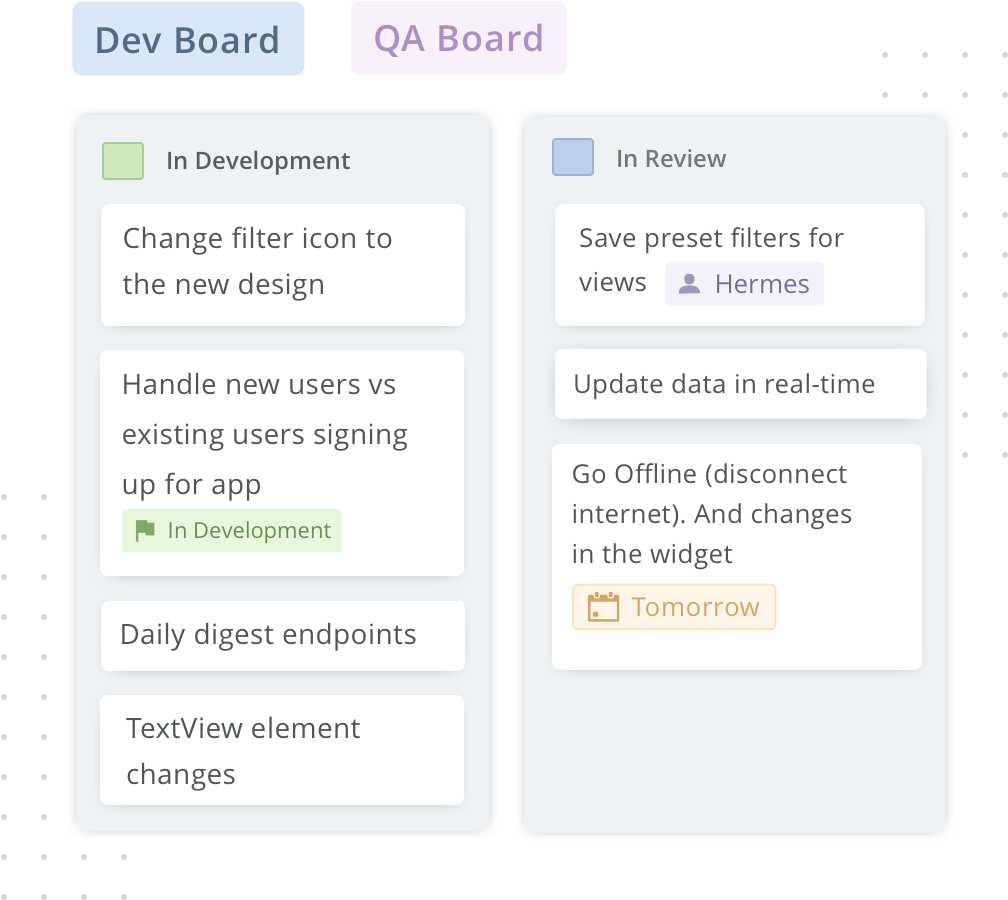 Advanced filters to manage workload
Bisect and dissect every kanban board to manage workload online and focus on just the things you care about. With zero distraction.

Because to route work efficiently, it's important to know who is working on what and it's current status.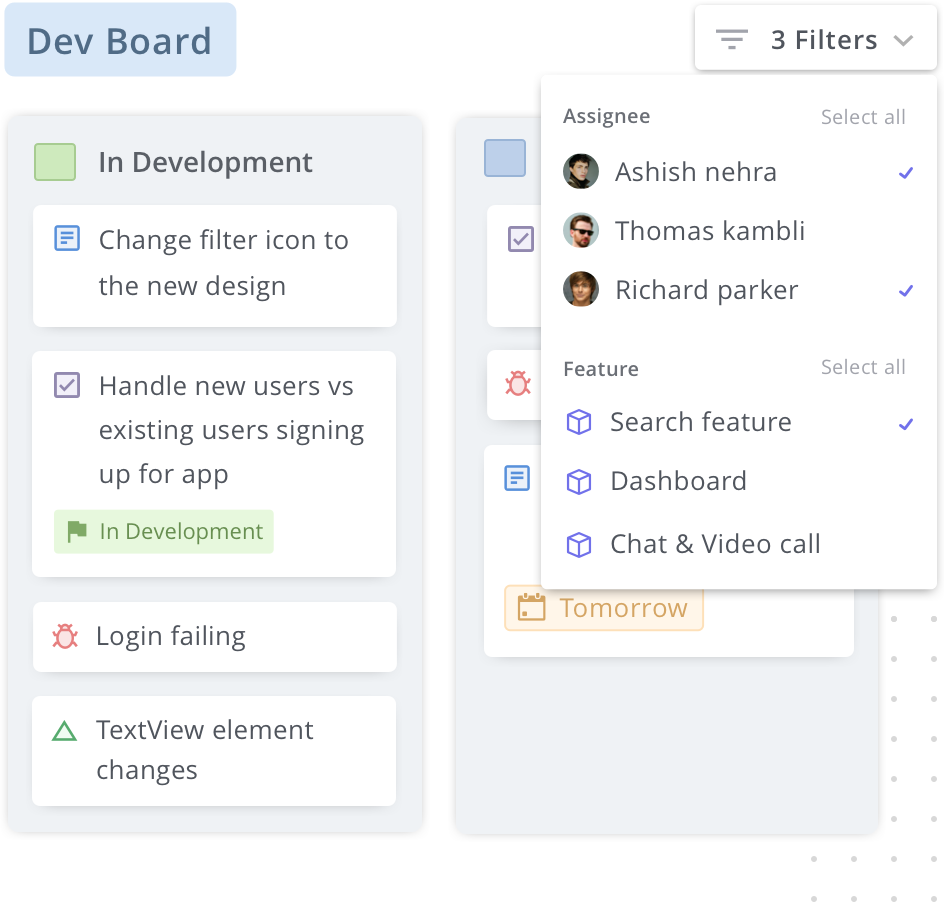 Powerful developer capabilities to take your kanban board to next level
Zepel's deep Git integrations, markdown, and public APIs allows your development team to work distraction-free and focus on what they do best.

Instead of asking your team to frequently to update progress on the kanban board, Zepel allows you to automate it, so you can track progress online at every step effortlessly.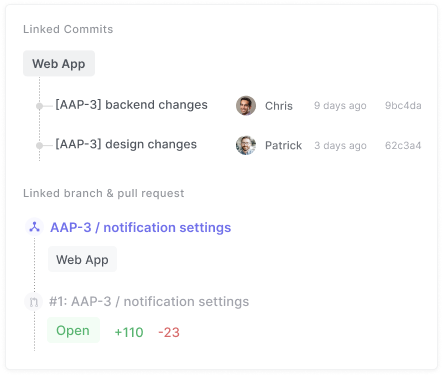 Drive progress with Reports
Get insights into how your team is making progress with cumulative charts, activity feeds, and other agile reports. See how your team is progressing, identify roadblocks, and move every feature towards success with reports in Zepel.