Automate your Git workflow.
Automatically change statuses and complete items based on the activities you perform in your version control system.

That means, you can focus on doing the important work, while Zepel does all the repetitive work for you.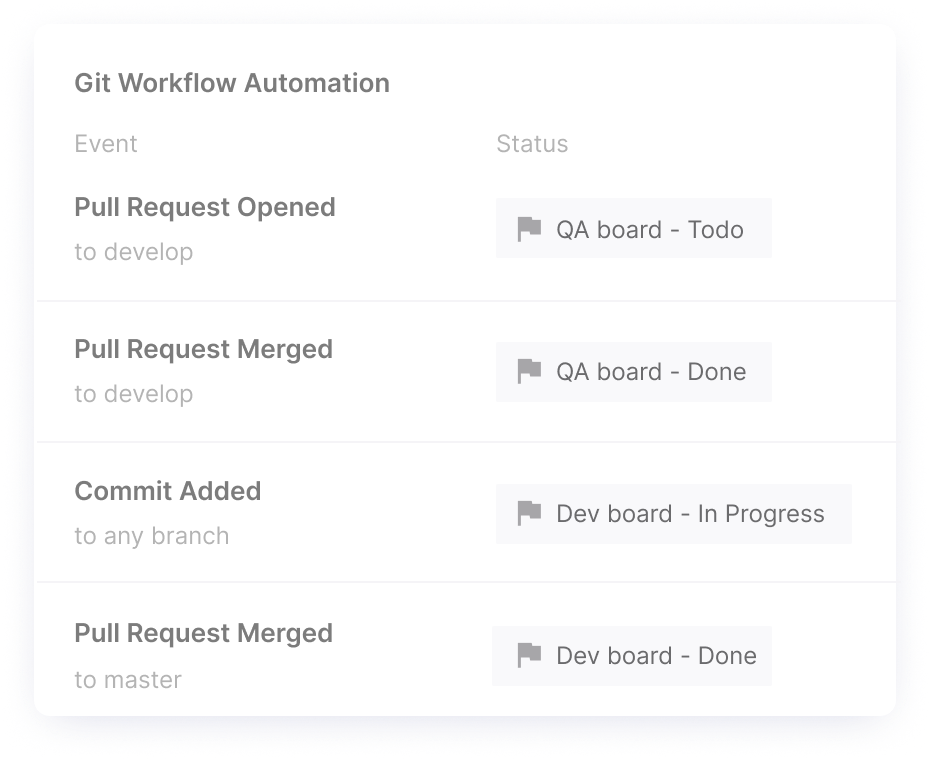 Track every update automagically.
Get immediate updates and view how your code base changed, all from within Zepel. For every commit. For every pull request. In every branch.

Because when a lot of the work happens within your code base, why not just track that?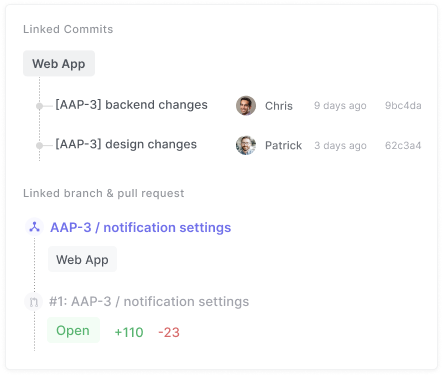 Update every member automatically with Slack.
Keeping everyone aligned starts with ensuring everyone knows what's happening now. With Zepel's Slack integration, you can automatically update every team member about your progress effortlessly.