Prioritize features with simple drag and drop cards.
What's the easiest way to align team members? By having a prioritized set of features, with a defined duration and an owner in place. Zepel lets you plan your roadmap with simple drag-and-drop cards and keep everyone on the same page.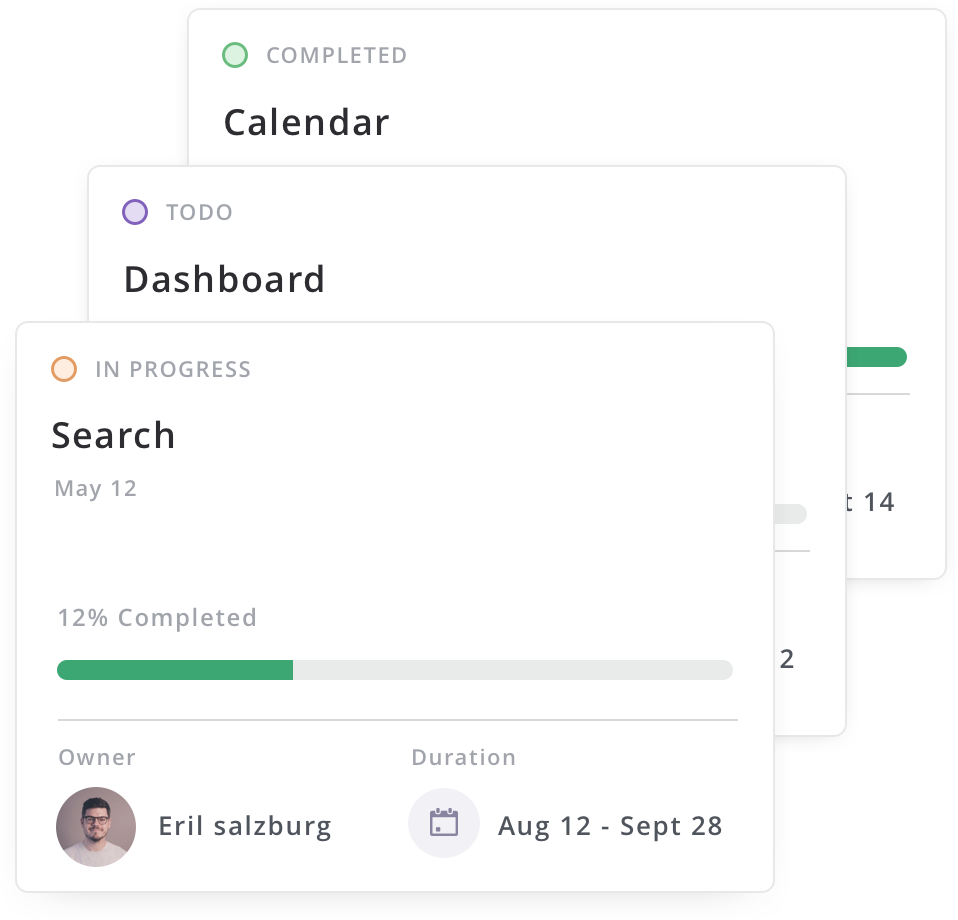 Plan and conceptualize every aspect of your feature with item types.
Never miss a usecase in your feature. Plan every step of your feature by breaking it down into user stories, enhancements, bugs, tasks, and subtasks at the speed of thought.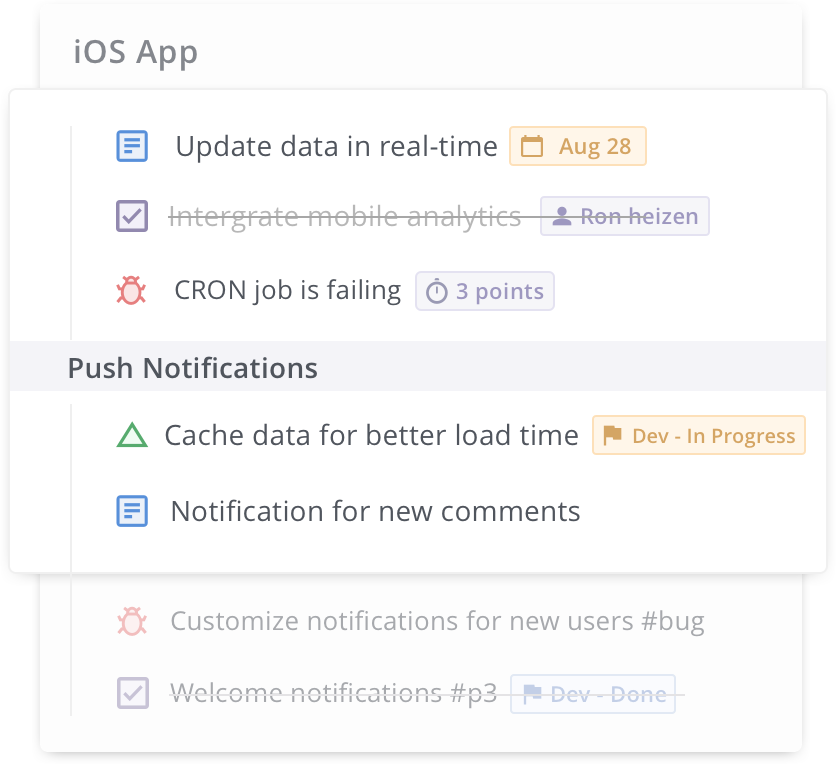 Get visibility of the progress in every team involved.
You need members from multiple teams to build a solid feature. Zepel lets you track progress with a dedicated Board for every team involved, so you never have to run around attending several meetings.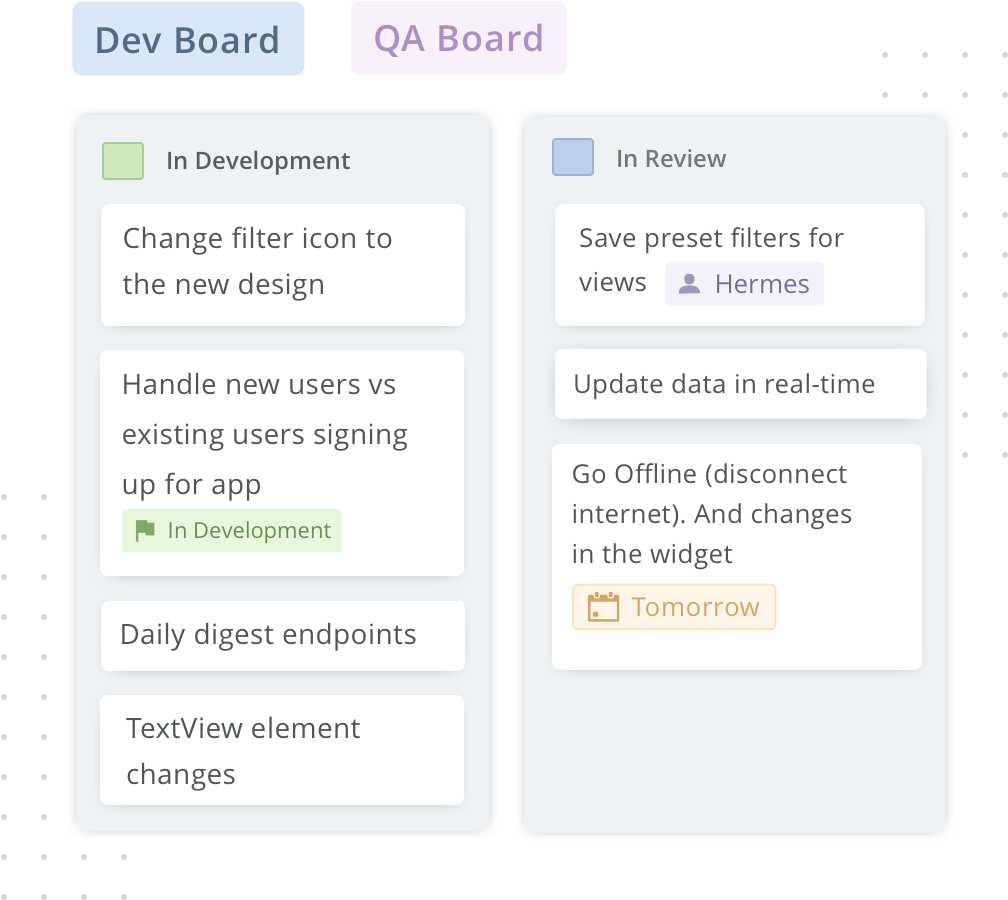 Seamless tracking of progress, irrespective of Sprint or Kanban.
Every team has a process that works for them. Whether you use Sprint or Kanban, you need to spend majority of your time building, not babysitting the tool. Zepel fits right into your workflow without any messy configurations, so you don't have to change your way of working.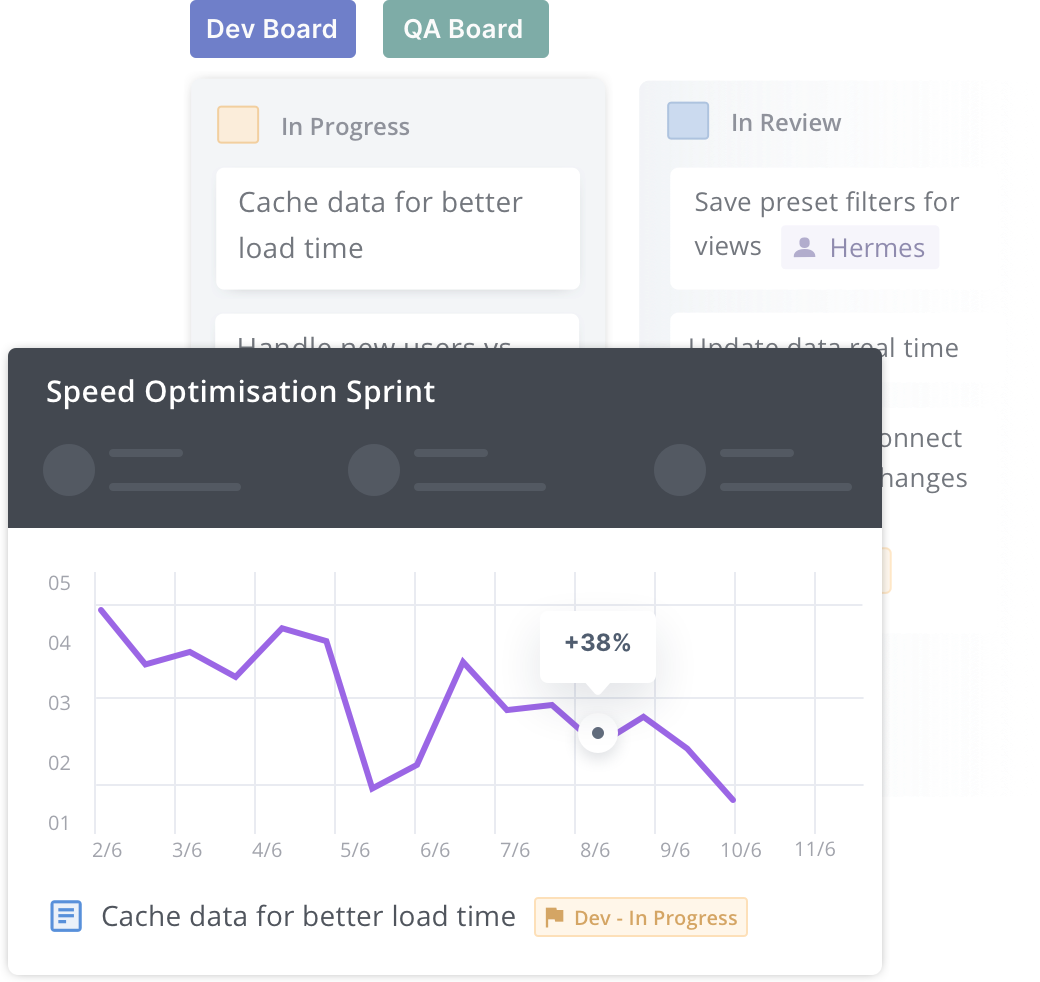 Get a 360° view progress of the entire feature. Across every team.
When you are a week away from shipping, you need to know the progress of the feature across Dev, QA, and every other team. Progress in Zepel lets you track features in real-time, across every discipline.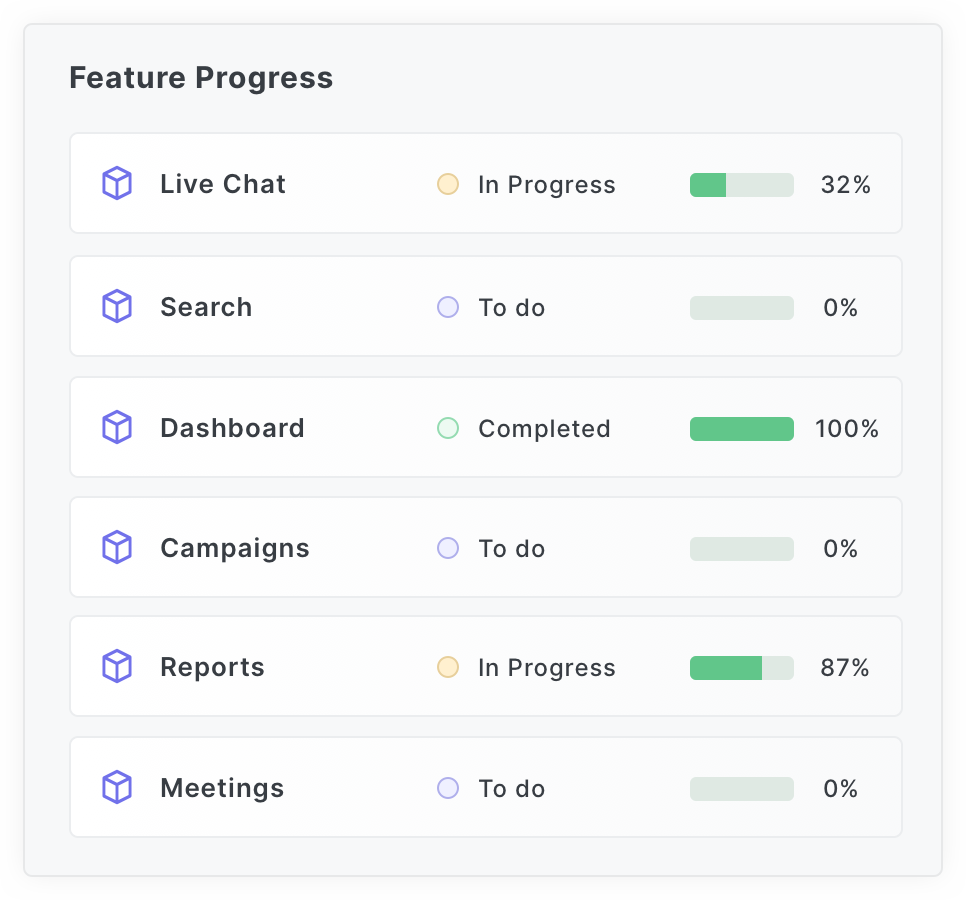 Simple, useful reports for when you need more information.
Unearth opportunities and track how members of your team are progressing in the project. With burnup, burndown, cumulative graph, and activity feeds, everything you need to know is just a click away.