Get visibility across disciplines
in real-time.
Building features is a multi-disciplinary effort. Give every discipline a Board tailor-made just for them. That way, everyone gets to work just the way they want and collaborate across functions.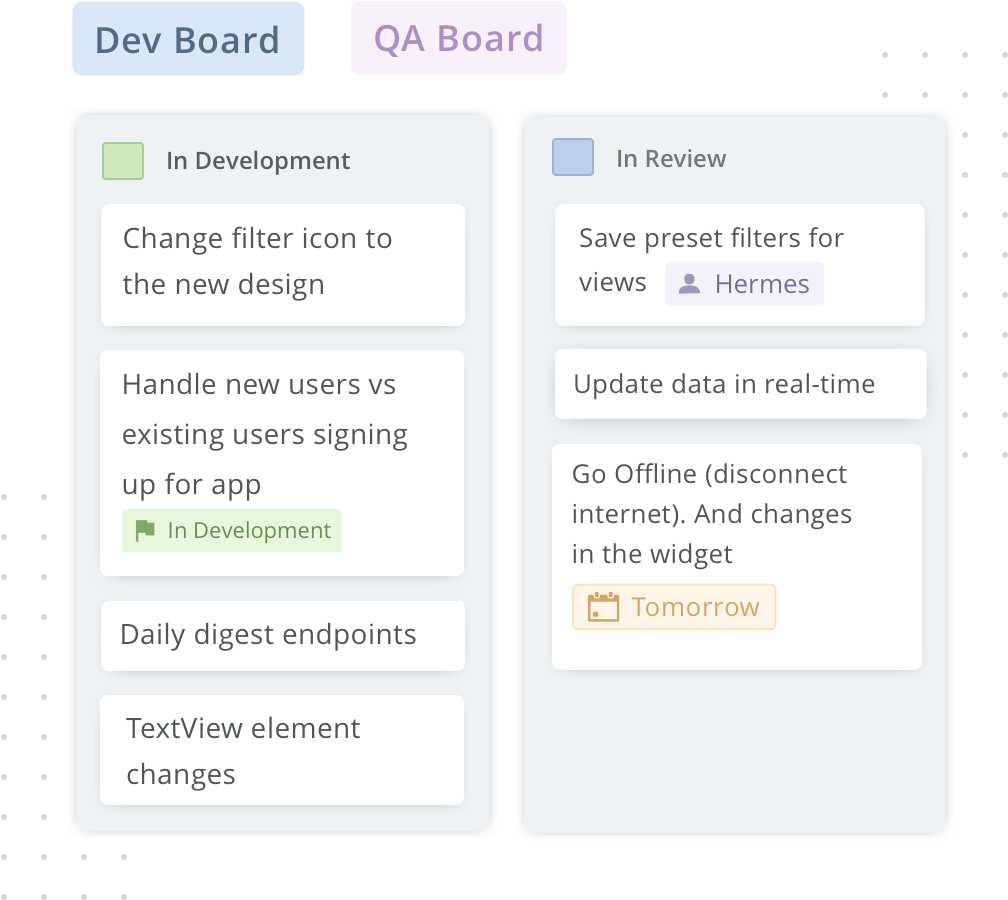 Integrations to stay updated as your team makes progress
Get instant updates on what's happening in your feature with in-app notifications, Slack updates and email alerts. That way, you can course-correct when things slip and plan for the road ahead.