Powerful without the power-ups!
Bend your Trello alternative to fit your team irrespective of if you follow kanban or scrum methodology.

Create kanban boards for specific teams to track progress and manage workload. Or switch and create a scrum board. Whatever process your team follows, your project management tool should adapt to it effortlessly.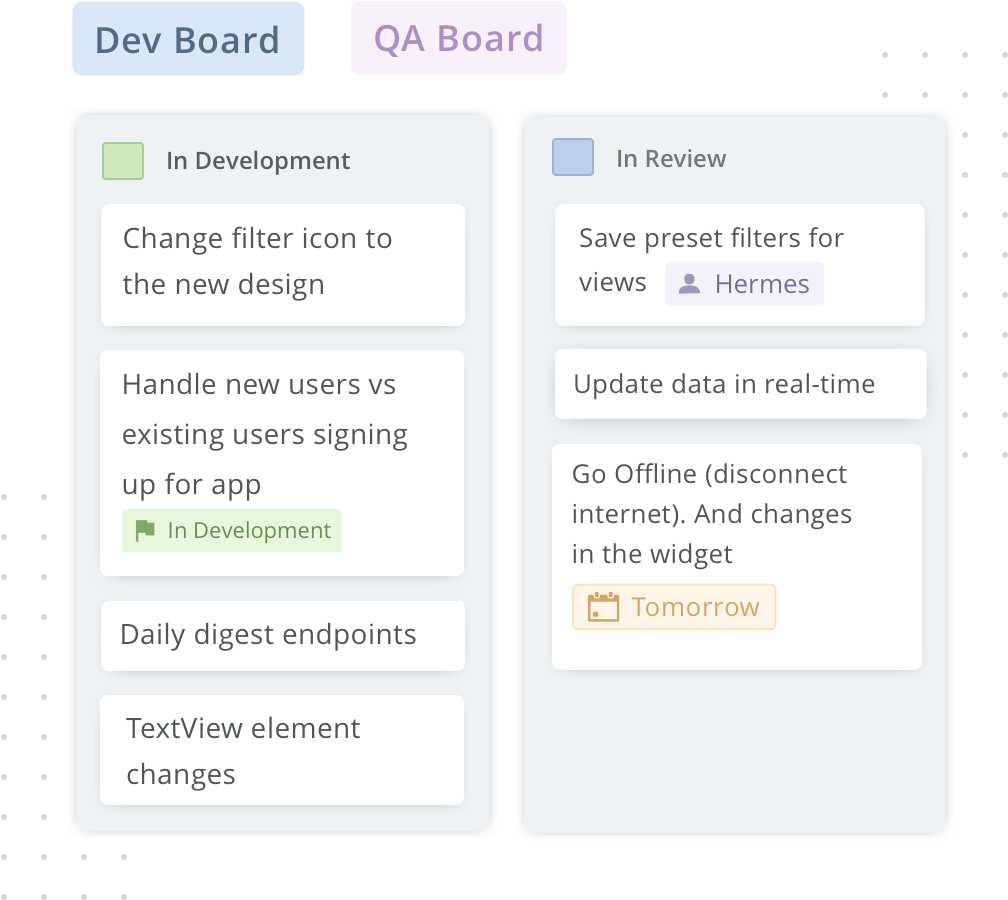 Flexible without the clutter
Planning features on a kanban board is hard. You need a an interface that makes it easy to quickly capture user stories, tasks, bugs, and enhancements. That way you can easily plan and spec how each feature should behave quickly and track it's progress on the kanban board.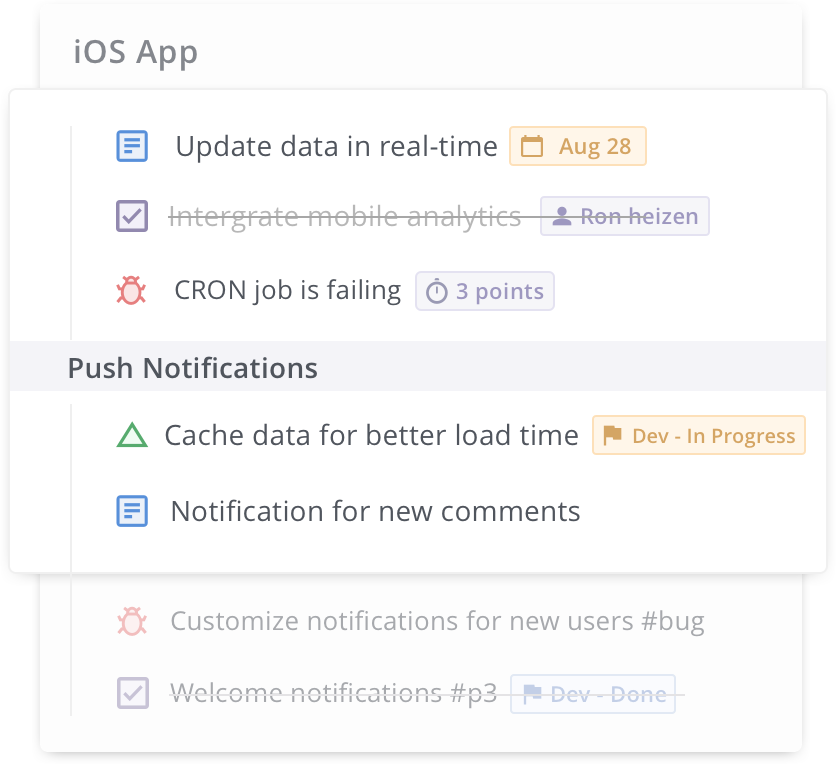 Only alternative to Trello with estimation points & prioritization
Don't 'power-up' for capabilities that should come out of the box. An alternative to Trello should come with built-in types, estimation, prioritization, and due dates, and more! This way, you can plan features easily and execute effectively.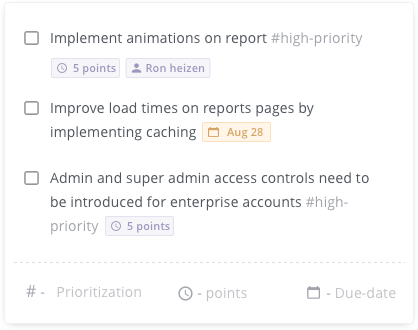 Dedicated Sprints view for Scrum teams
View your sprint plan, see how many estimation points are remaining, and track its progress either as a list or on a scrum board.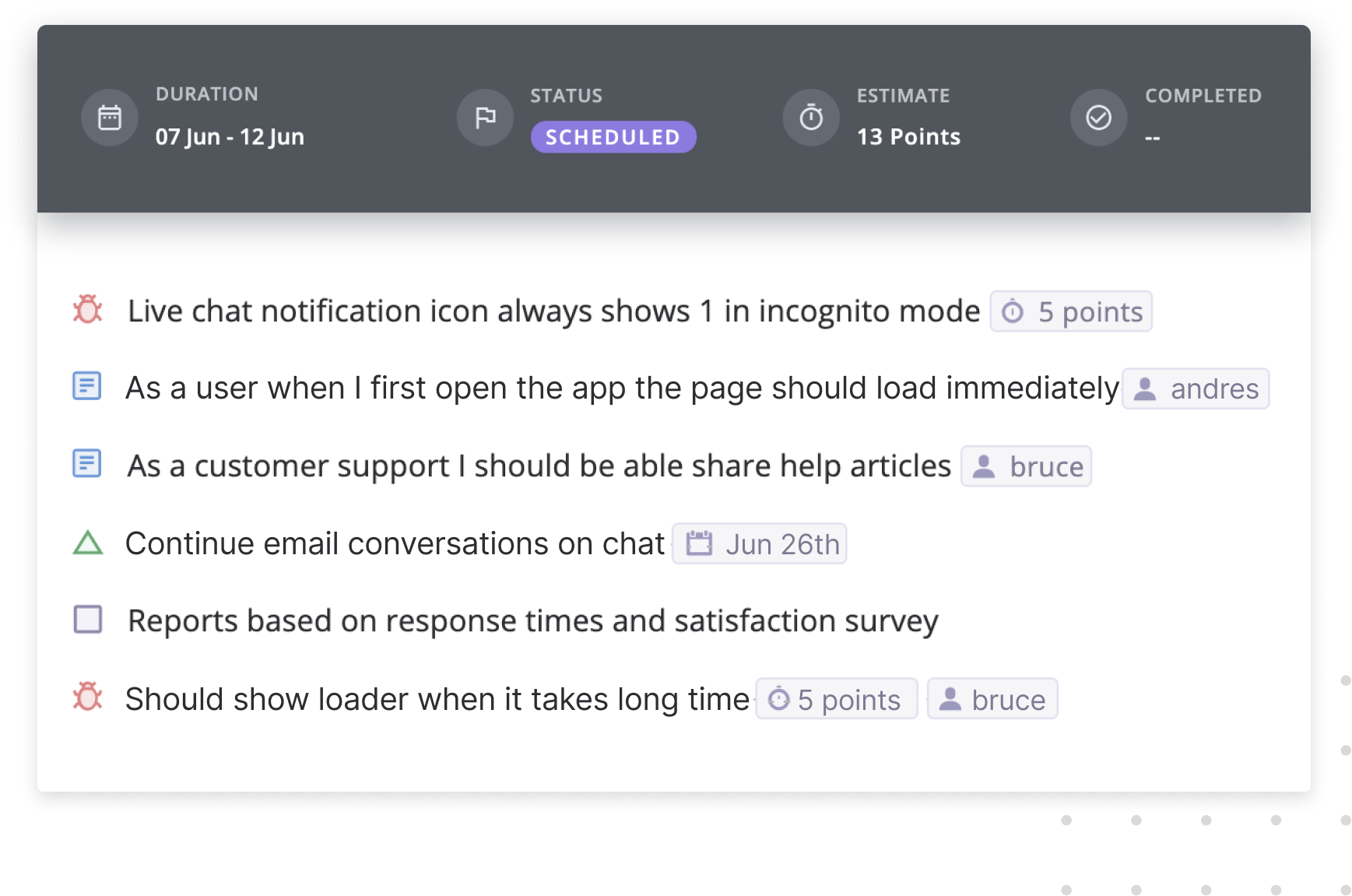 Reports to help teams make better decisions
Take better decisions backed by data. Track your team's progress and remove roadblocks with the help of burndown and burnup charts, cumulative reports, and activity feeds.